2017 wrapup and pictures
The 2017 Warpstock Europe conference has ended and we are now wrapping things up. The conference was a success, with again more attendees than last year. We also had a guest speaker from someone outside of the OS/2 community with some interesting history about REXX and its role inside and outside of IBM.
But of course it was not always talk and listen; on Friday there was an tour through Rotterdam with an historic tram, on Saturday evening there was a dinner with most of the attendees present and on Sunday afternoon, after the presentations were given laptops were opened, developers got into debugging and ideas were discussed.
The one thing that did not go so smoothly was the OS/2 quiz; we will have to decide how to distribute the prizes between the ones who participated.
Lastly, all presentations that were streamed via YouTube will be uploaded there, together with the PDFs of the presentations on this site, but first the organizers will take a well-deserved break so it may be a few weeks before this is finished.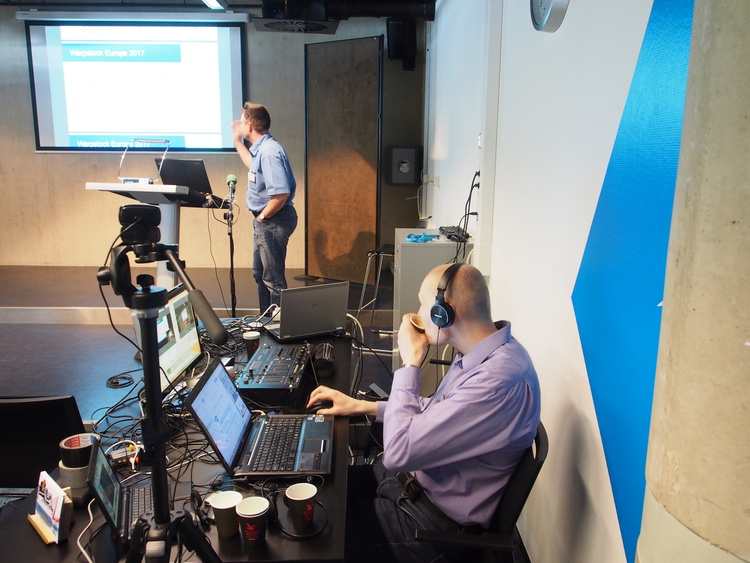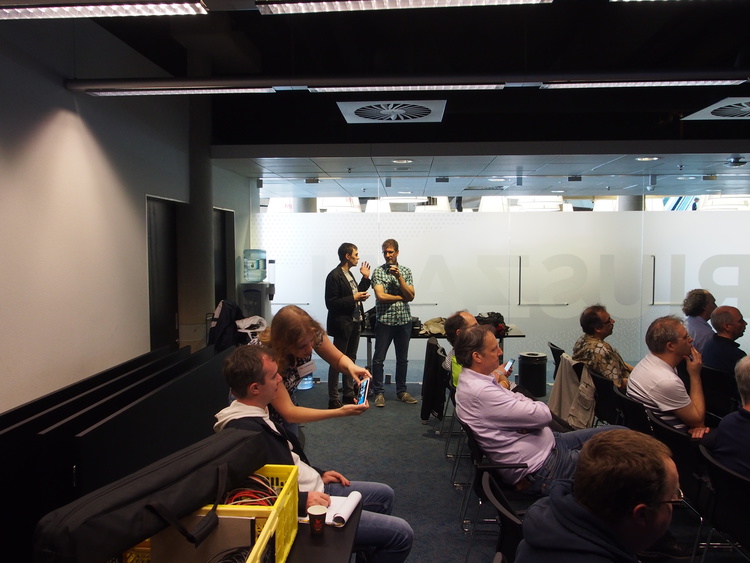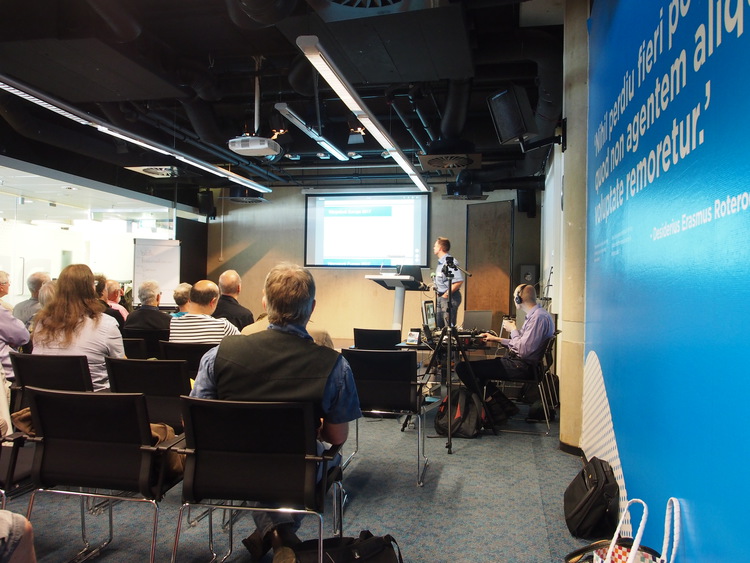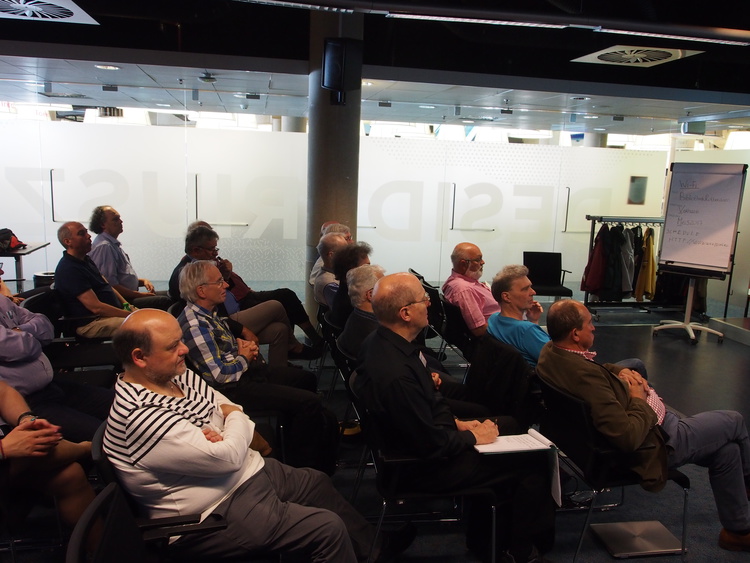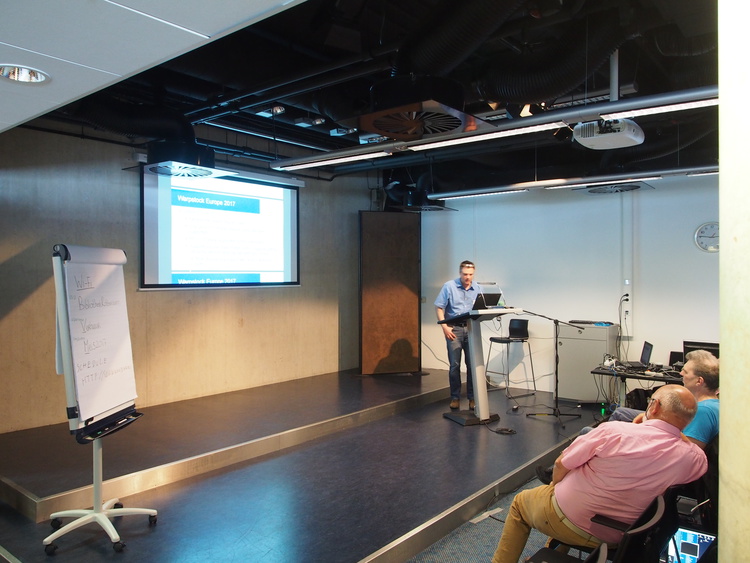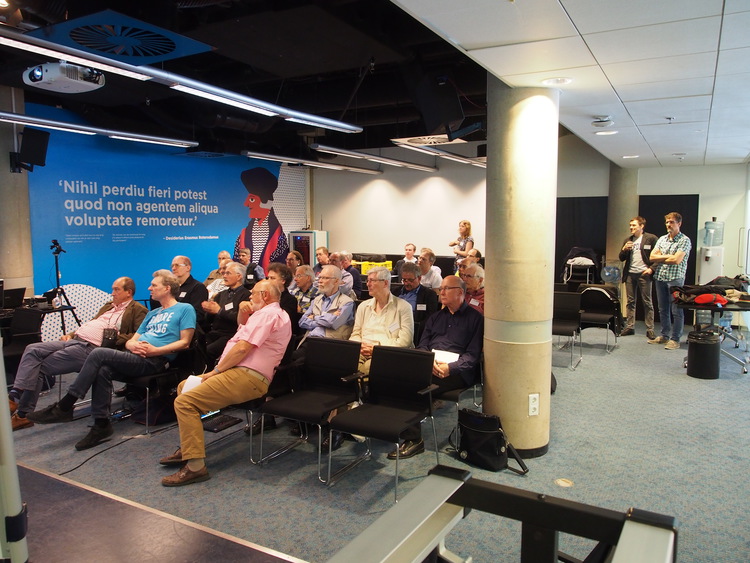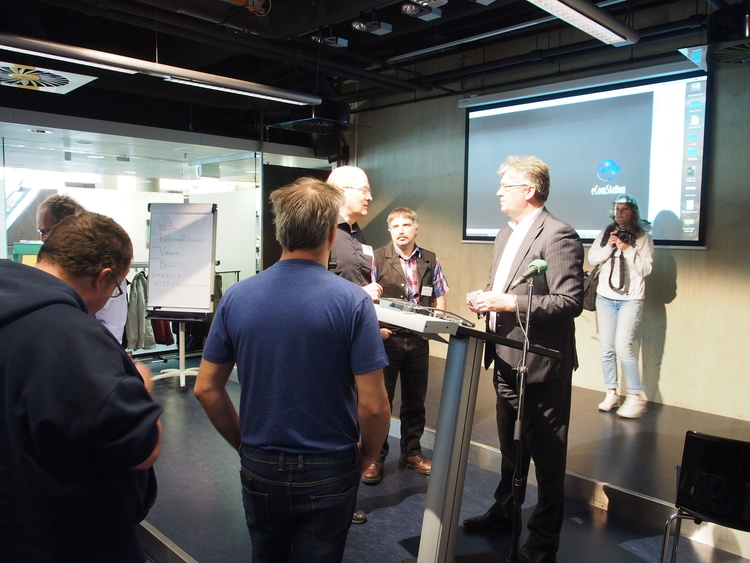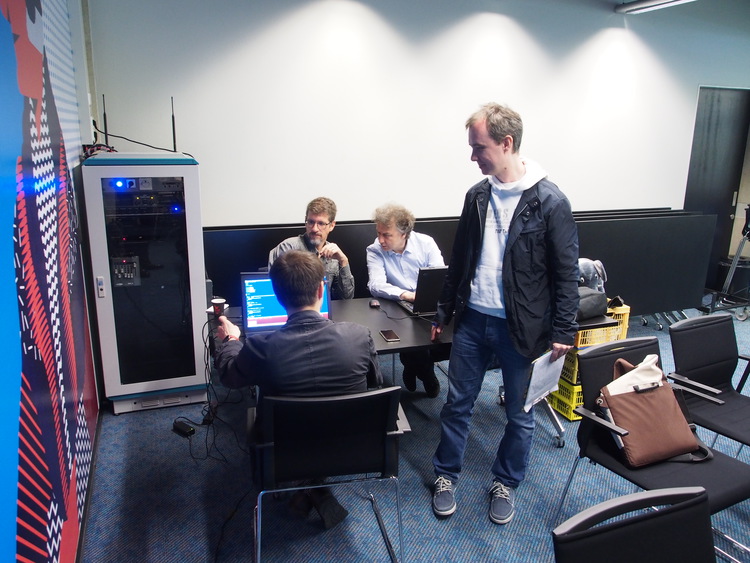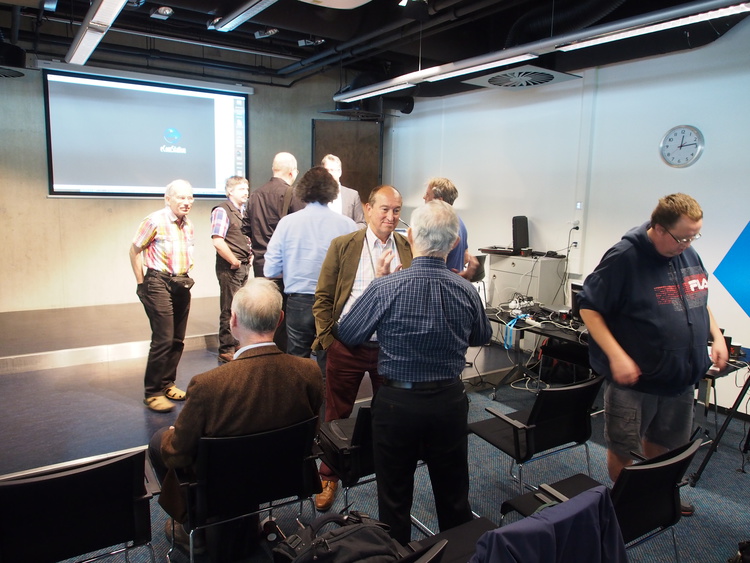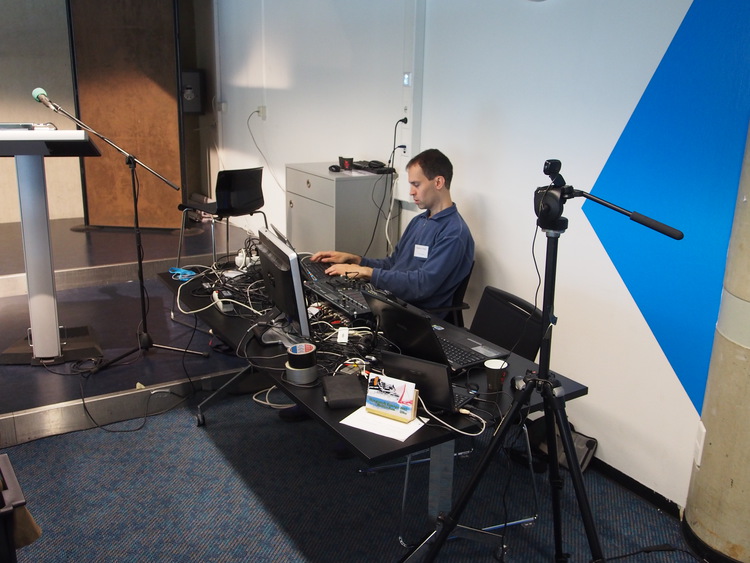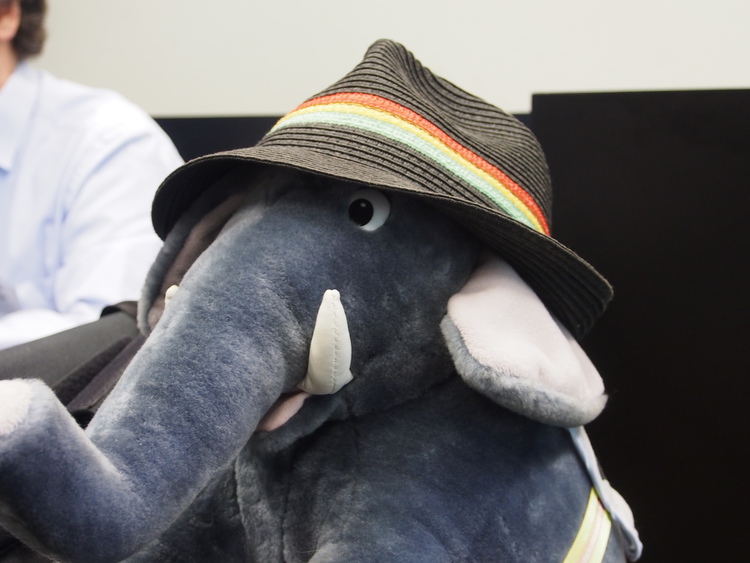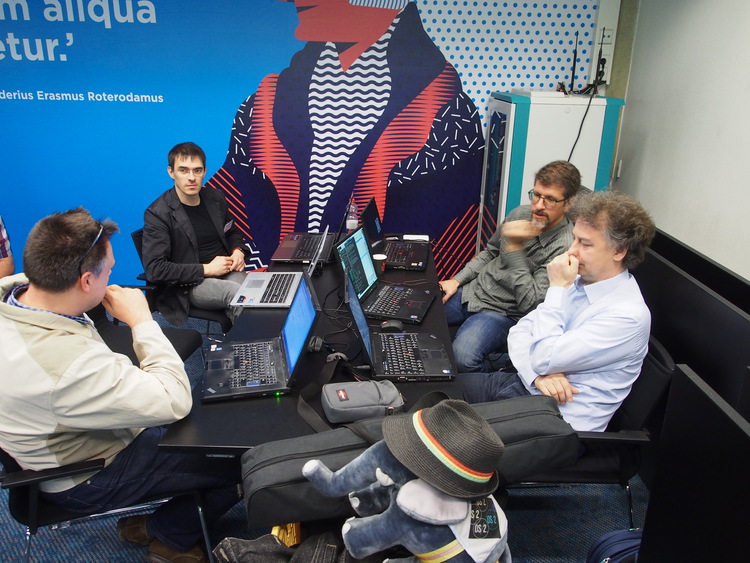 Tramride
Some pictures from the tramride on the evening before the 2017 conference.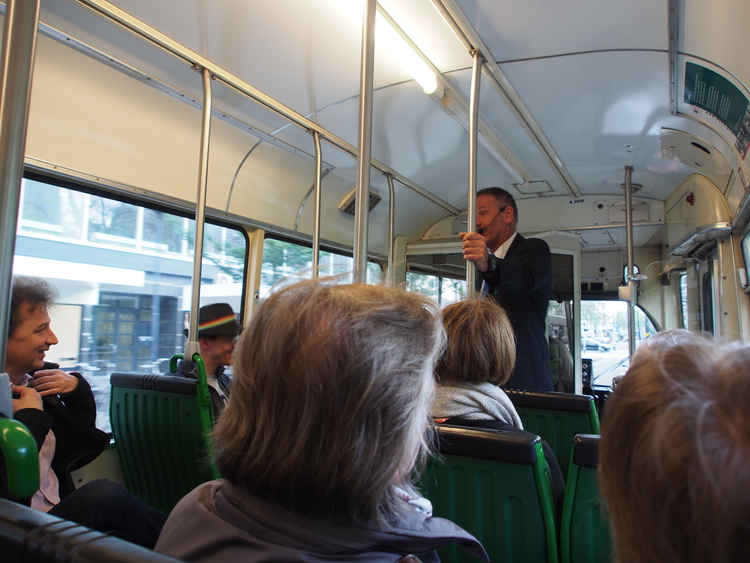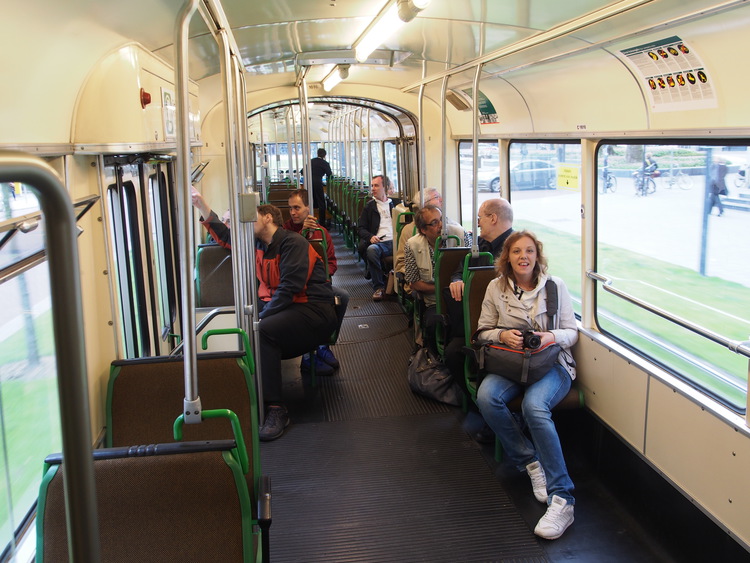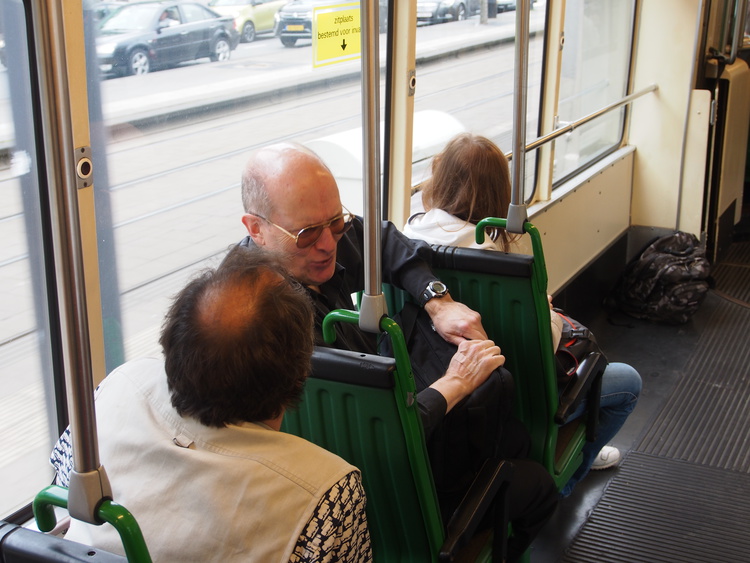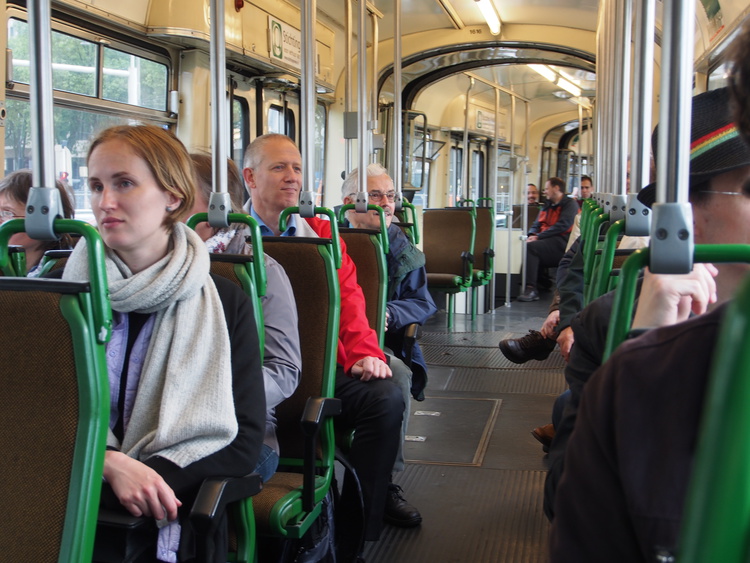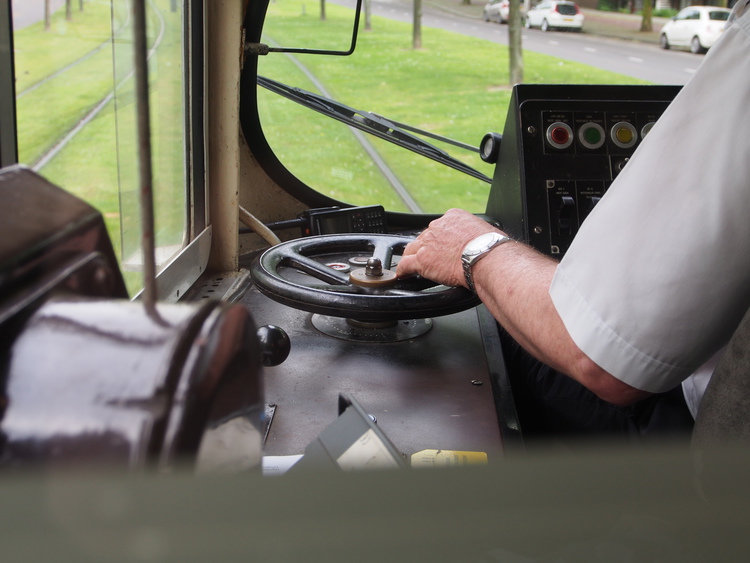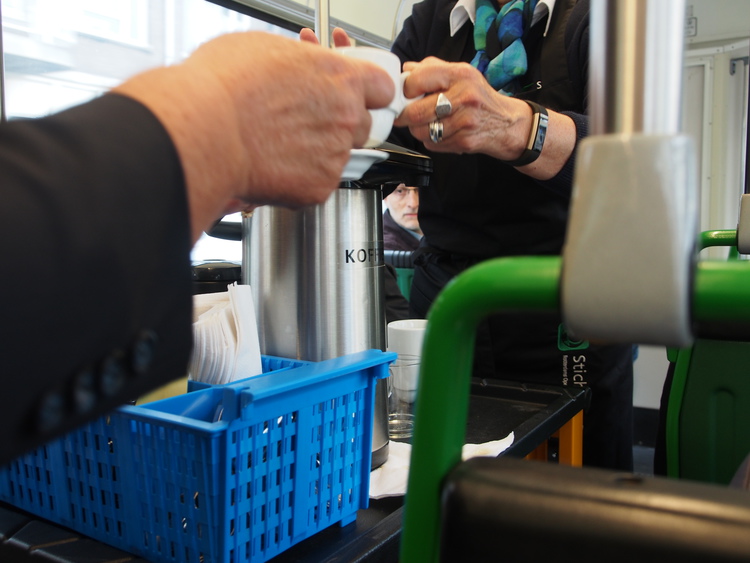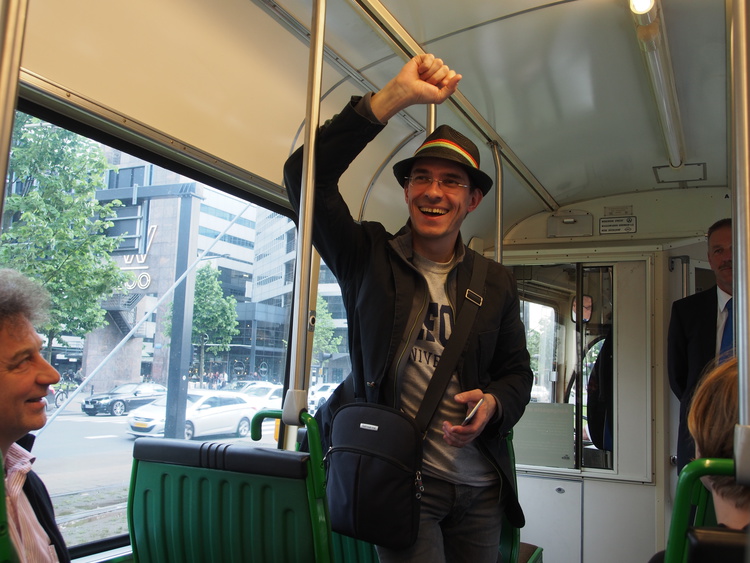 Presentations 2017
Below is the presentation schedule for Warpstock Europe 2017.
On Saturday & Sunday all presentations will be given in the room Desideriuszaal.
All presentations will be streamed via an audio and video stream. Please see this page for details.
Saturday May 20
| Time | Title | Speaker |
| --- | --- | --- |
| 09:15-09:30 | Warpstock registration | |
| 09:30-10:00 | Opening & update on the VOICE foundation | Roderick Klein |
| 10:00-10:15 | Coffee/tea break | |
| 10:15-11:00 | Latest news from Bitwise Works GmbH | Silvan Scherrer |
| 11:00-11:10 | Short break | |
| 11:10-11:55 | Status of open source development | Gregg Young |
| 12:00-13:30 | Lunch | |
| 13:30-14:15 | ArcaOS 5.0 installion | Andy Willis (Arca Noae LLC) |
| 14:15-15:00 | USB audio & driver updates | Lars Erdmann |
| 15:00-15:15 | Coffee/tea break | |
| 15:15-16:00 | What's next for ArcaOS 5 from 5.0.1 to 5.1 | Lewis Rosenthal |
| | | |
*: ArcaOS the new OS/2 distribution from Arca Noae LLC.
R = will present remotely.
Sunday May 21
| Time | Title | Speaker |
| --- | --- | --- |
| 10:00-10:15 | Opening with coffee/tea | |
| 10:15-11:00 | The Story behind the ArcaOS Installer | Keith Merrington |
| 11:00-11:10 | Short break | |
| 11:10-11:55 | Presentation from RexxLA | Rene Jans |
| 12:00-13:30 | Lunch | |
| 13:30-14:15 | OS/2 quiz (remote particapation possible). | Roderick Klein |
| 14:15-15:00 | Styler & Cairo graphics | Yuri Dario |
| 15:00-15:30 | Discussion (with tea and coffee) about Warpstock and the OS/2 community | Various |
| 15:30-15:45 | Closing of Warpstock 2016 | Roderick Klein |
Update on the Friday evening social event
As previously announced, there will be a social Warpstock event on the evening before the Warpstock Europe conference, Friday May 19th. The event consists of a tour with a historic tram through Rotterdam and lasts about 1.5 hours.
Since the previous announcement, two things have changed:
The tour is now free of charge, due to two generous sponsors who completely covered the cost of the tour.
The starting location has changed due to construction works at Blaak station.
Although the trip is now completely free of charge and includes a cup of coffee or tea, we still like to know who will be joining, so when you buy your Warpstock Europe access at the Arca Noae webshop please add the "Tramride" option for $ 0. You can reserve tickets there until May 12.
The second change is a minor inconvenience. Due to construction works at the tramstop at Blaak station, no trams will stop there until the end of May.The starting location of the tour has therefor been changed to tramstop Beurs:
This location is only 500 meters away from the original starting point and the library. The tram leaves at 19:00 sharp so be at the tramstop at 18:50! The tour will end at the same location at around 20:30.
This trip is organized by Roderick Klein privately and not funded by the OS/2 VOICE foundation.
Please consider sponsoring OS/2 VOICE so we can keep organizing OS/2 events and sponsor OS/2 developers. You can buy sponsor units via the Arca Noae webshop.
To see how some your sponsored money was spent read the following article.
If you have an issue reading the links, visit www.warpstock.eu to read the article.
Travelling to and in Rotterdam
Travelling to and within Rotterdam is possible with the usual modes of transport: car, train, airplane to Schiphol International Airport or Rotterdam-The Hague Airport (which mostly has a few flights from London and Paris, not transcontinental flights). Within the city there are trams and metros to take you around.
Tickets for Warpstock Europe 2017 for sale
Tickets for Warpstock Europe 2017 can now be bought from Arca Noae as usual. Note that the ticket price is per day, and if you want to attend both days you have to buy separate tickets for Saturday and Sunday. The tramride (social event on Friday evening before the conference) is listed for $0.00 but the actual fee is € 7.50 which must be paid in cash on board of the tram; it is included here as we we want to know in advance how many people will join.
Prelimenary schedule WSE 2017
Some details are emerging for Warpstock Europe 2017. The following is a rough schedule for the weekend:
Friday evening (May 19), social event
For the first time in years a social event is planned: a tour through the city of Rotterdam with a historic tram. Leaving at 19:00 from tramstop Beurs and returns around 20:30 to the same location.
It depends on the number of participants whether this tour will take place. We need a miminum number of passengers to cover the cost but we haven't set a price yet.
Saturday (May 20)
First day of the conference; registration opens at 9:00, presentations should start at 10:00 with lunch and tea breaks. Ends between 17:00 and 18:00.
Sunday (May 21)
Second day; starts around 10:00, finishes at 15:00 so people should be able to catch their trains / airplane going home.
Note: in contrast to previous Warpstocks no lunch will be included in the conference fee. There are several places where you can have lunch in the vicinity of the library, including a bistro right in the library.